Friday June 14, 2019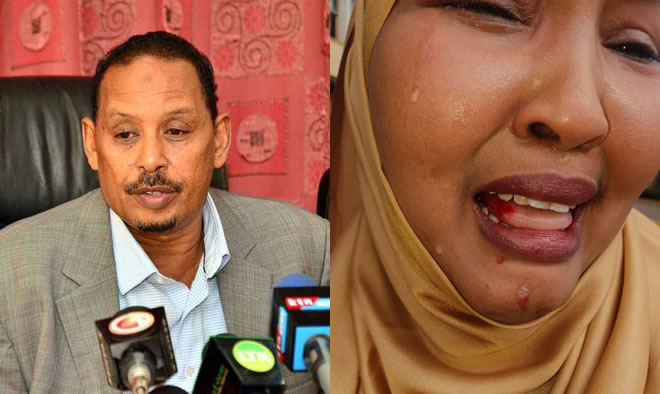 Lawyer Ahmednassir Abdullahi has now come out to react after Wajir East Member of Parliament Rashid Kassim assaulted Wajir Woman Rep Fatuma Gedi at the Parliament parking lot.
Taking to his twitter account on Thursday, Ahmednassir hinted on a possible clash between Gedi and Kassim's clans after the assault.
newsinsid"According to ESTABLISHED norms and traditions of the SOMALI people in the HORN of AFRICA, when an Male adult from a given CLAN physically assault a female adult from another CLAN (as is the case of today's incident involving the 2 PMs from Wajir) that is a DECLARATION OF WAR," said Ahmednasir.
This unfortunate incidence took place in the presence of other legislators who could believe their eyes. Homa Bay Women Rep Gladys Wanga was with Ms Gedi when she was assaulted.
According to Ms Gedi, Mr Kassim had approached her to inquire why she had not allocated funds to his constituency. However, as Ms Gedi was explaining herself, Kassim started insulting her before he attached her giving her two blows on her face.
"I was just walking with my colleague Ms Wanga when he accosted me and started calling me stupid and within minutes he punched me on the cheek," she said.